Sublime Stories (24 of 30)
Renting a boat costs a fortune. I assume that is because usually you do this for fun. As a holiday attraction with a group of people. It's your vacation, you just want to celebrate without looking on the money all the time. And fuel and a skipper cost some money, too.
So, in the beginning I was not sure if I could afford renting a small yacht. And I needed to make sure, they would allow me to shoot a nude girl on the boat, too.
With the help of a Facebook buddy, I found someone who made it come true. The price was resonable, so Sophia and I went for the diver shoot.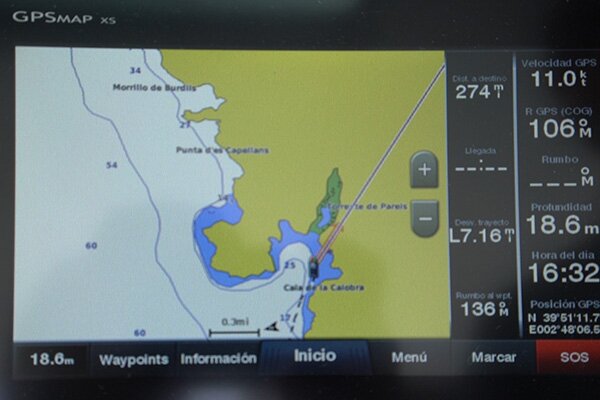 The boat was very shaky on the waves which made it difficult for me to photograph while driving. I imagined this to be easier, especially as the Sony camera has a built-in stabilization. But the skipper took us to a lovely bay where we were almost all by ourselves. He dropped the anchor, I dropped my shirt and we all jumped into the water. It was a bit cold but I did not want to mention it, so Sophia stayed focussed.
Filming under water
With my GoPro I began to film under water. It was my first time and I was astonished how easy it was. It simply looked great.
In advance, I had worked upon a color theme for the shoot. So, all of my accessories were pink. The snorkel and fins, the sunglasses, the bathing towel. Such a color concept helps to combine shots into a series, later on, I believe. It is also a very good starting point for planning shoots.
Day 2
When you are able to work on a series for two days, you can call yourself lucky as a photographer. I experienced this in the past when shooting for Playboy, so as I commissioned myself for this specific theme with Sophia, I decided to allow me an additional day, too.
To be able to combine the shots, I picked a beautiful small bay for the shoot. You can catch the sunrise there as it points east way, but we had to get up very early. It is a good 30 minutes walk from the parking lot, but when we arrived we were the only people. A sandy bay, surrounded by rocks. I can fully recommend this place to you, in case you come to Mallorca.
Browse by category