We photographed for hours after sunset. A warm summer night. Everything went so smooth, I was full of enthusiasm after the shoot.
So, I'd like to say a big thanks to Paulina. And to anyone wanting to try out a photo series with a tent, I can say, the light inside is very flattering. Like as if you put a model into a softbox. Worked like a charm.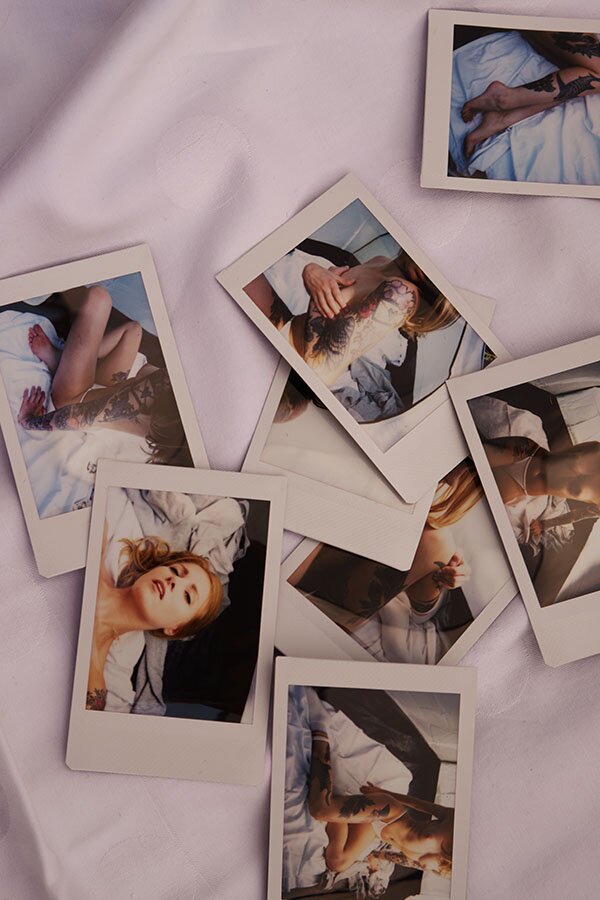 Ah, almost forgot this. The next morning, I took the instant images I had taken of Paulina, put them into an envelope and send them to her. But they never arrived. Someone working in the postal service must have expected valuables inside the envelope and stole it. Now, he has some instant images of a naked tattooed girl. Well, they were unique...
Dear, Mr. Postman, if you want to see the big picture, please buy a copy of Sublime. And of course, this goes to all the honest people out there, too.