Chiara Bianchino
One day Chiara walked into a supermarket in Rome and a staff member approached her, asking her, if he could photograph her. He turned out to be a hobbyist photographer and Chiara agreed to his proposal. They met in a park and took portraits and she noticed, she likes being in front of the camera.
A few months later, Alberto Buzzanca, a well-known Italian photographer, was seeking a new face for one of his workshops and there was Chiara. Exposed naked for the first time on camera and really loving it. She told me, she enjoys being nude much more than being dressed up as a fairy. The workshop was an amazing experience for her and had attracted attention to other photographers. She got booked more and more and soon was discovered internationally.
Playmate December 2017
This is actually how I ended up photographing Chiara for Playboy Germany. They were overwhelmed by her looks and asked me to do a production with her in Paris.
Paris is one of Chiara's favorite cities in Europe. She loves the atmosphere of the city and the creative scene. Also, in the meantime, she has found a very good girl-friend there, who she likes to visit regularly. Besides that, Chiara enjoyes Barcelona a lot, too. It's a bit more difficult to get bookings by photographers in Catalonia, but both, the natural light and atmosphere of Barcelona really delight her.
Having been asked by Playboy Germany to become Miss December, was a big honor for Chiara. She loves Playboy, for being a classic, even iconic magazine. It is a big achievement for every glamor model, to get such great exposure and she felt really flattered. I inquired about what happened after the magazine came out. And Chiara sputtered that she was amazed how much exposure she got. I had warned her during our production that being published in a magazine with several hundred thousand copies, will have some effect. But only after it happened, she could believe it. Random people messaged her congratulations.
Even though she hasn't changed in her personality, some people see her as a star now. Some ask her for autographs. Even a landlord of an airbnb once wanted to have a signed copy of the magazine. And especially people from Italy and the United States ask her where to buy the magazine because they desperately want to have one copy.
When I asked Chiara what she likes most about herself, I expected her to answer 'my legs'. Because she really has amazingly long legs and a beautiful butt, too. But instead, she told me that she loves her attitude towards posing nude, the most. She always gives 100% and is fully focussed. She tries to let herself go and has a very passionate way to pose. Instead of posing in a static way, she constantly moves to express herself. It is something hard to put in words, but as I had her in front of my lens already, I totally understand what she was talking about.
While posing for photos I live only for the moment and everything around me disappears.
Working independently, social media means a lot to Chiara. This is how she keeps in touch with photographers, organizes shootings and trips. She is very thankful for all the great contacts and the support by her fans.
As Chiara is travelling so much, I asked her, what her favorite shooting location was. She told me about an amazing experience she had on a workshop in Marocco. It was her first time out of Europe and the first time she was riding a camel. As the landscape was so open and wide, she felt total freedom. It was a wonderful experience for her, especially because she loves nature (in opposite to crowded cities) so much. For the future, Chiara wants to keep on travelling. She'd love to photograph in the desert of Utah, but told me, that it is very difficult to get a working visa for the United States. Meanwhile, she is hoping for new publications in big magazines and other editions of Playboy.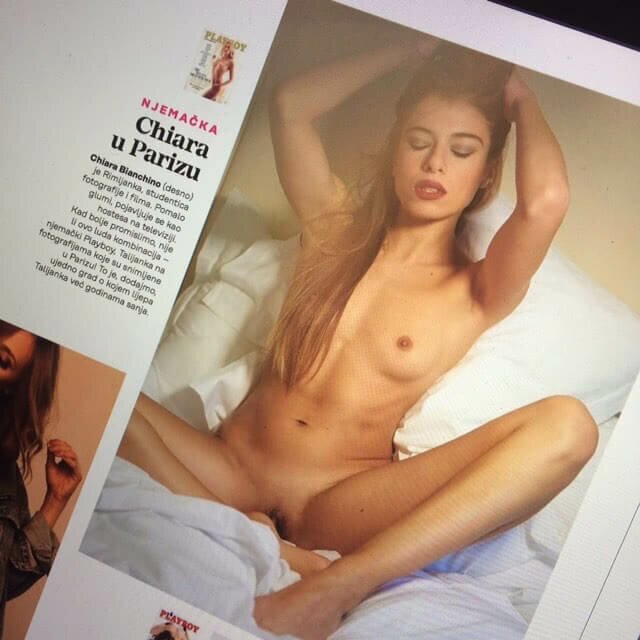 ---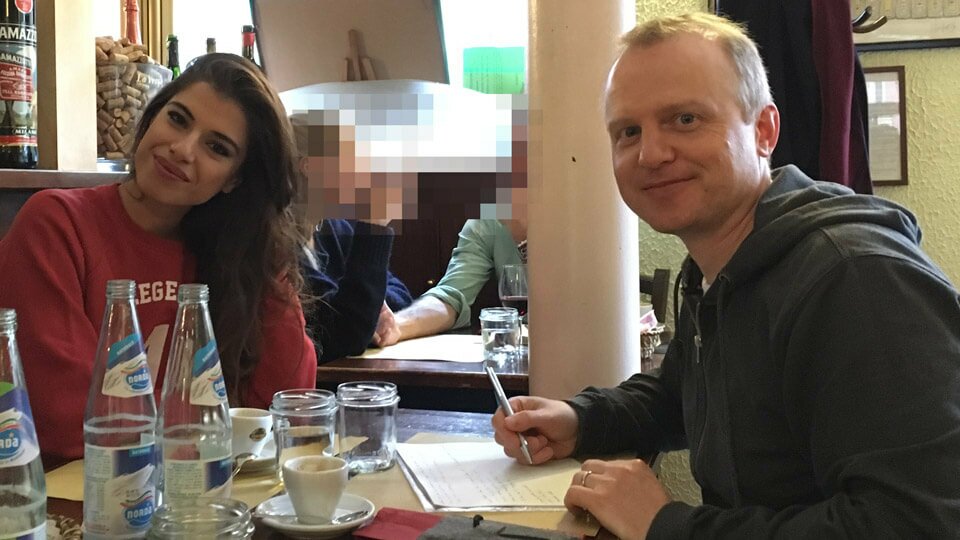 It was a pleasure having met Chiara again, four months after our photo production. We met in a genuine Italian restaurant in Milan. The pasta was very tasty by the way, too.
Chiara is such a lovely person and one, from whom we will see a lot in the future — I am not only positive about this, I promise...
Chiara Bianchino
Browse by category