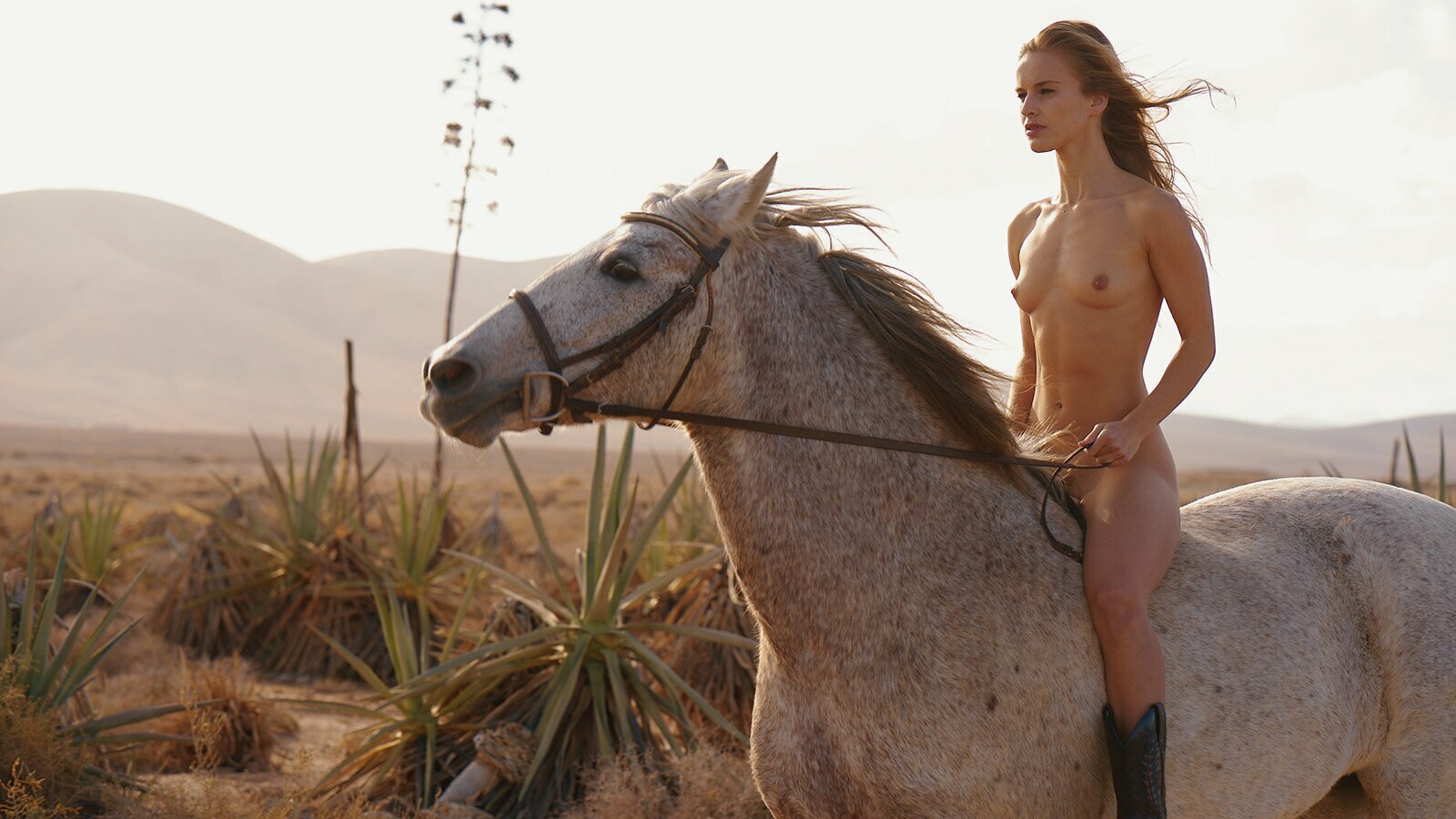 Sublime Stories (14 of 30)
You cannot be original. Creativity is a process where we all get inspiration from what we have seen or experienced in the past. Years ago, I was often blocked because I believed, I cannot photograph a story as it had already been created by somebody else before. But I had to throw this overboard. It definitely doesn't mean that you should copy other's work.
Originality is key. But working on the same themes, is something you cannot avoid and therefore it is totally fine with me now.
All that we see or seem is but a dream within a dream.
Since Hanni und Nanni (a German story of twin girls who are big horse lovers), the theme existed for me. It had been there since I was a kid. But I had never photographed it. So, I searched for a girl that could ride a horse.
Terez from Prague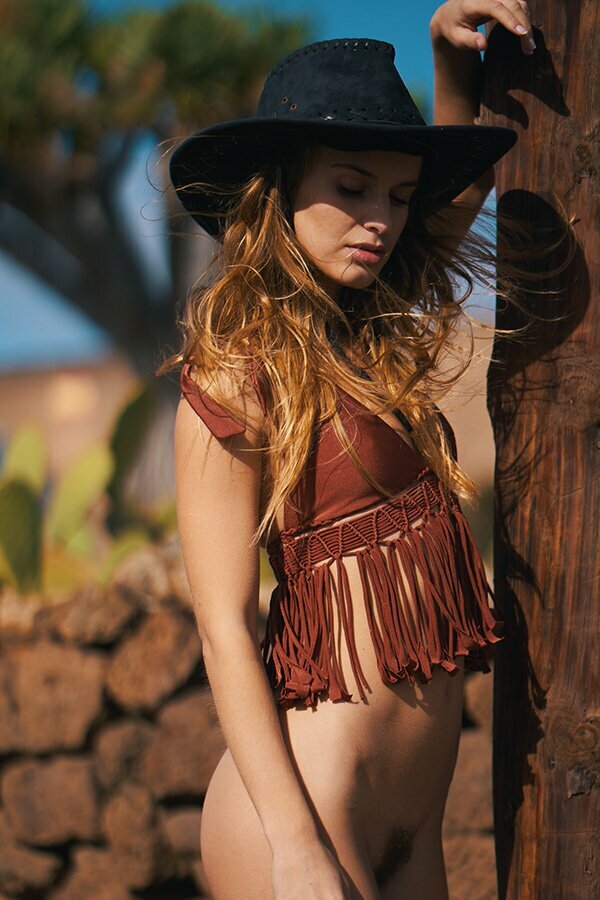 I knew Terez was acrobatic. To my surprise, I discovered she was part of the national team of Czech Republic in gymnastics. Wow! In my first book Frisky, there was a famous porn star (without me knowing beforehand).
In Sublime there is a member of a national team. That's cool in a way. And the best part was that I found out: Terez loves horses and knows how to ride them.
Now, how do you approach a horse stable to ask if you can borrow one of their horses to photograph a nude girl on it without a saddle? I am a rather shy person and it is really difficult for me to go somewhere and ask. Most probably it's some kind of fear of rejection. I am afraid that people think I am a geek or idiot. And I have to admit, asking the above questions to a total stranger, does indeed sound very weird.
Fanny, the owner of the place was totally cool. We agreed on a fair fee and she supported me with the horses. Unfortunately I cannot ride a horse myself. I wish I could, but I never learned it. So, the whole horse topic was new to me. When you go out with a horse, it's best to have a second horse, to keep the animals calm.
So, we were actually out in the field with two horses, two people to accompany the horses plus Terez and me.
It went much smoother than I had expected. Maybe I could have set my camera on track and follow focus. I had totally forgotten about this new functionality on my Sony. But I managed with fixed focus points as well.
I was shooting with my Zeiss Batis 85mm lens which is my preferred choice when there's enough space. We were outside in Fuerteventura, so obviously there was enough space around me. And the 85mm is a very nice length. It makes the image a bit more dense than the 55mm, but at the same time, you're still close enough to your subject to talk to each other without screaming.
My moodboard helped me a lot and I had also searched locations one day before Terez arrived by plane. I knew, I wanted a spread page with the horse. My idea also was to incorporate the beautiful but rough landscape. And to take images that are beyond the usual poses. All this worked out.
All my ideas were captured and in the lovely sunset, I was even able to record video footage with Terez and the horse. You can see it in my Sublime trailer.
It was the perfect end of an amazing day.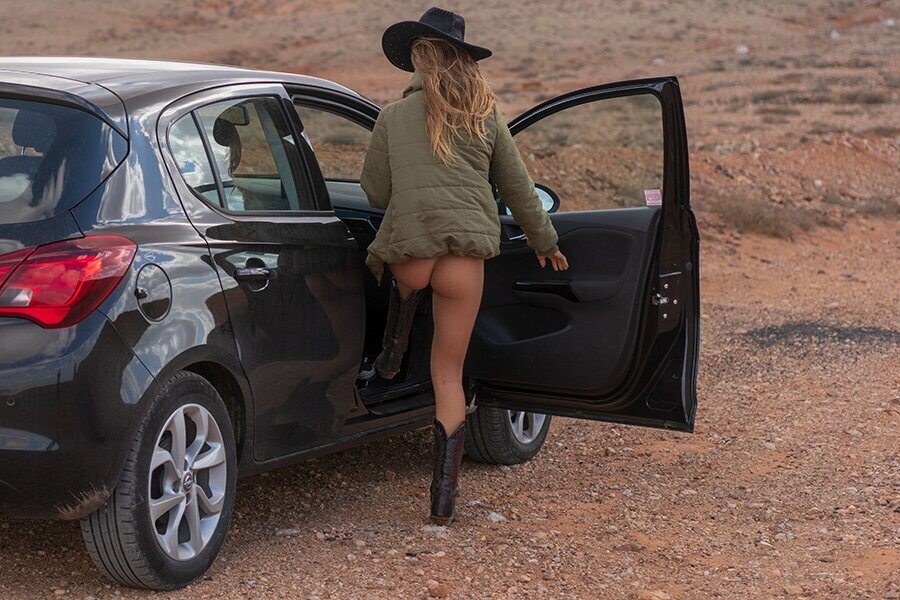 I am a big fan of having an additional day of working together, though. So in the evening of day one, I was able to check my images and decide what I felt was missing. And I discovered, the close-up shots I had taken were not interesting enough.
On day two, I took one with Terez' fingers walking towards her pubic hair. An intimate, playful yet very natural shot.
And when I look at the photos now, I am very happy with my styling, too. The lumberjack shirt with no panties is such a good combination. I am also happy that I invested some money into a good brand for cowgirl boots. There were cheaper ones, but the pair I bought, I liked the best.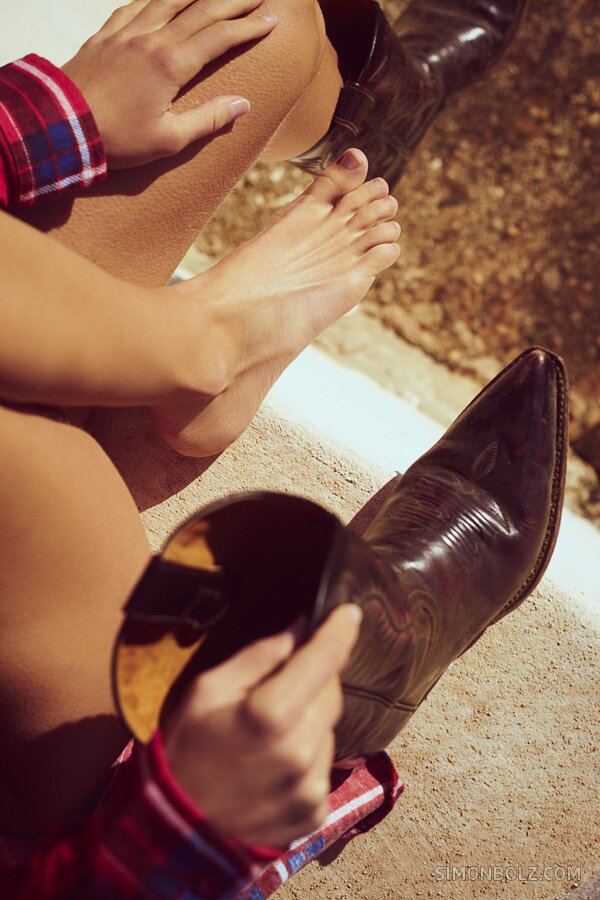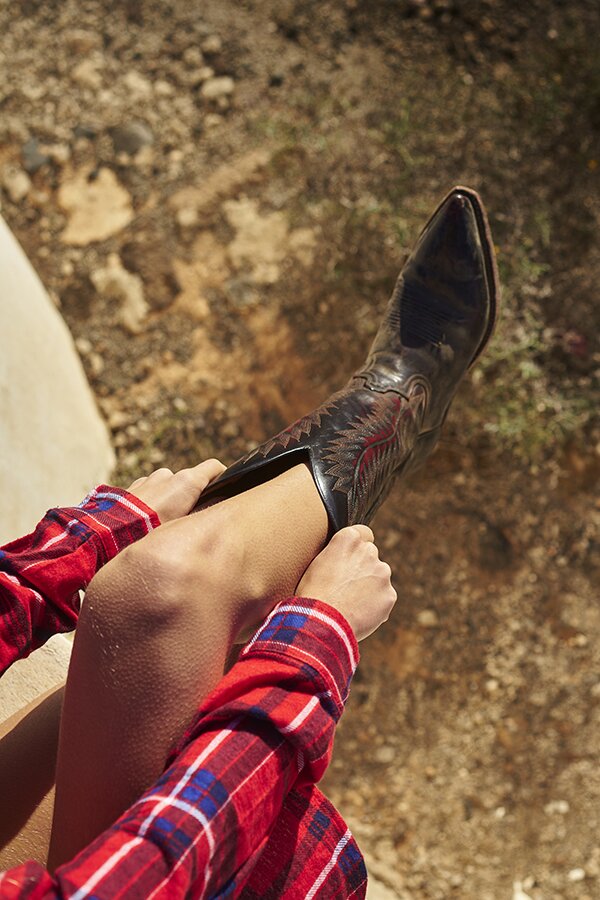 Browse by category