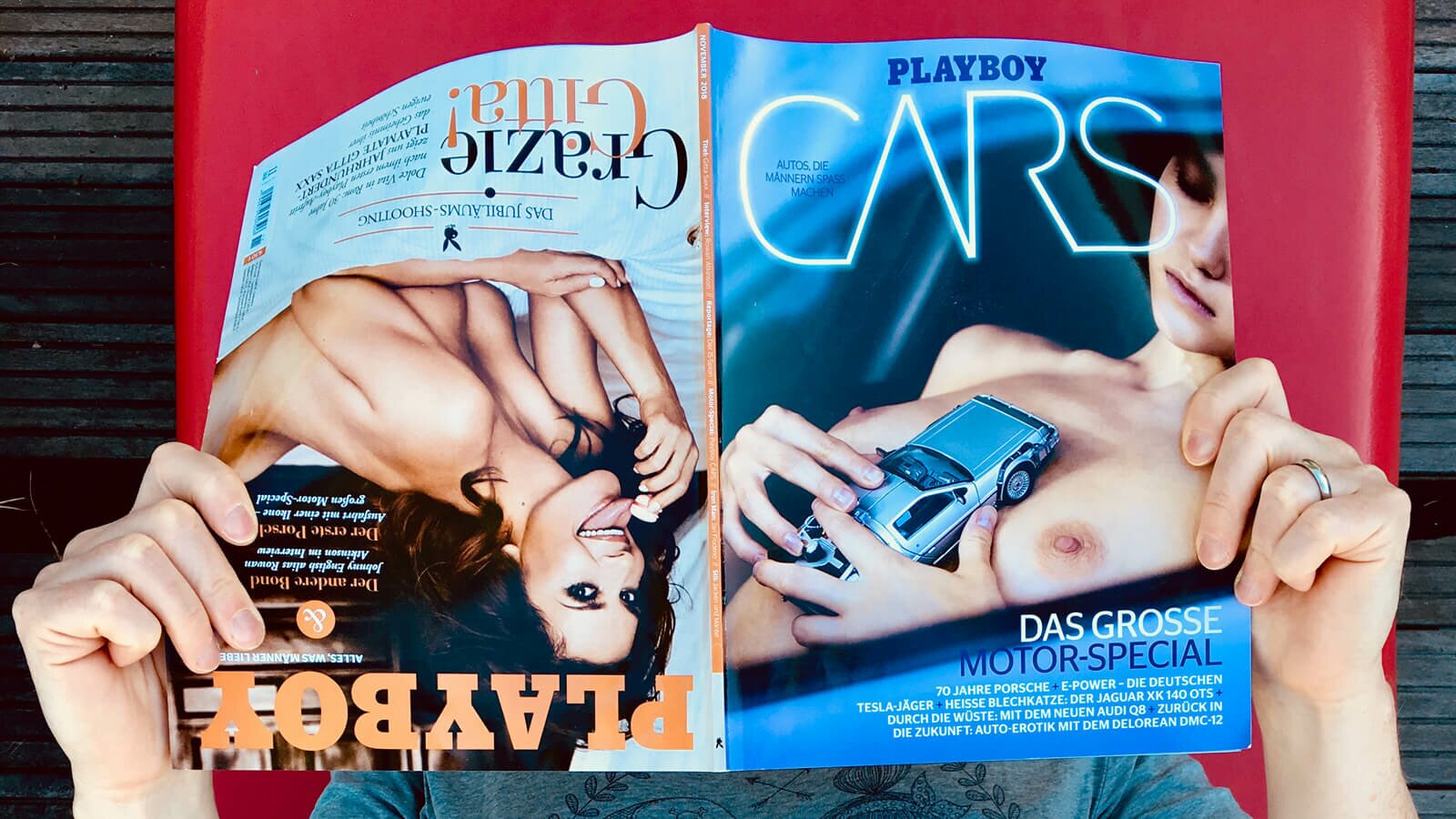 Cover for Playboy Germany
This issue has a turn cover. That means, if you flip the magazine by 180 degrees you can read it from the back to the front. It's like two Playboy Magazines put into one.
I am very happy that Playboy Germany decided to feature my photos with a DeLorean DMC-12 and even put it on their cover.
For the shooting with the car known from the back to the future movies, I worked with model Maria Demina from Moscow. I flew her in, because I felt she was the perfect match. Wonderful curvy figure, in great contrast with the sharp lines of the car. Truly jaw dropping, but yet reserved, to balance out with this beautiful old sports car.
To see the full story, you can find it at newsstands everywhere in Germany from now. Or you can buy your copy here (free shipping). There's also more to see in the Playboy Premium section.
And then, there's yet more of Maria in my coffee table book Sublime.
Browse by category