Playboy 11/2023: Kate in Mallorca
Our adventure began in the wee hours of the morning, a time when only the fishermen were stirring. Our destination? The charming fishing village of Cala Figuera. As we strolled along its quaint streets, I couldn't help but notice the tranquil beauty that enveloped the place. Kate jokingly remarked that my phone, safely nestled in its felt case, was warmer than she was on this crisp morning, but we both couldn't deny the cozy charm of the village.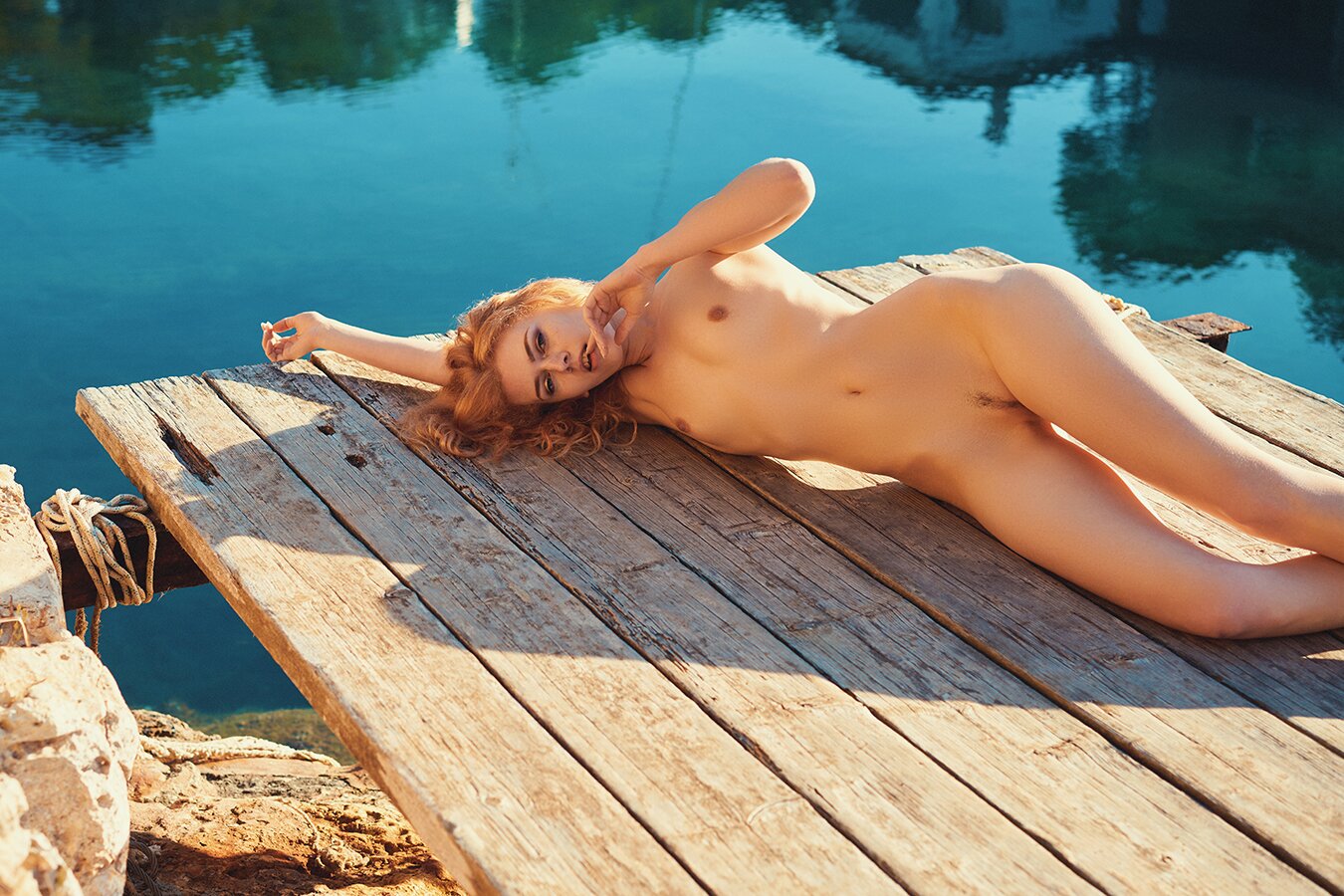 Leaving Cala Figuera behind, we embarked on the next leg of our journey, cruising along the winding roads and rugged paths of Mallorca. Our trusty steed for this adventure was none other than the Moto Guzzi V7 Stone, courtesy of Vintage Motors Mallorca. With the wind in our hair and the freedom of the open road ahead, we felt like true explorers.
Our journey eventually led us to an unexpected destination: an enchanting playground. It was one of those places that seemed straight out of a storybook. We spent a while exploring the area, taking in the rustic charm and tranquility that surrounded us.
It feels a bit odd that I hold the November issue in my hands at 27 degrees Celsius outside, in Germany. But anyways, it only means November goes well together with my photo series (that I shot in May).
Don't hesitate to buy a copy of Playboy Germany November 2023 to see the whole pictorial with Kate. Or check out Playboy Premium for even more photos. The next time you visit this Mediterranean paradise, consider taking a motorbike from Vintage Motors. The guys were super kind and they have a nice fleet of motorcycles.
Browse by category