Playboy Germany April 2023
One was the enchanting Katérina. A natural and genuine girl with whom I got along very well. She has fun in life and is cheeky. I especially like that. When Playboy first saw the photos of my production, they immediately called me with enthusiasm:
Finally, a model who has a beautiful bush. How gorgeous!
At the shoot, she competed with the other model. A yellow Opel GT, built in 1972, a car that's older than I am. And more than twice as old as Katérina. But in great shape.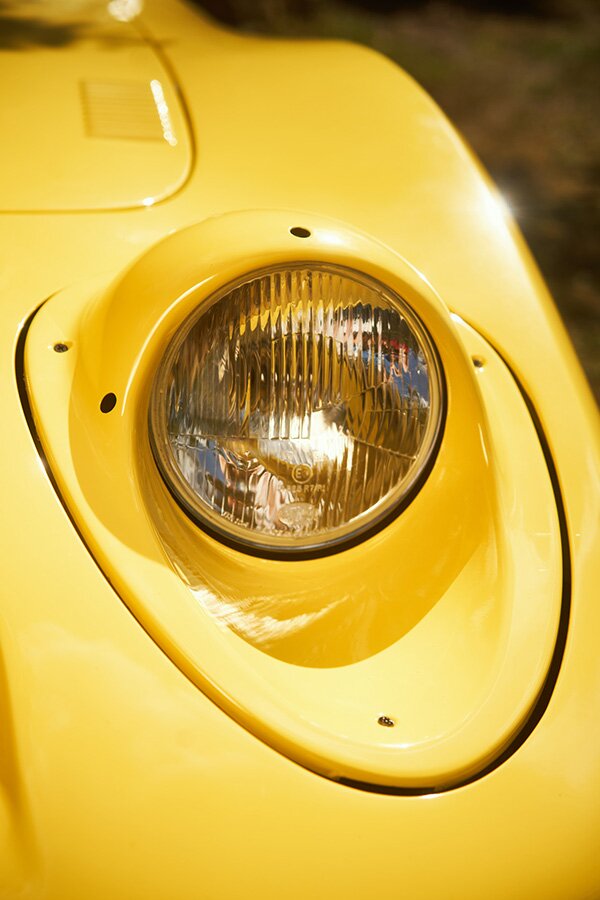 For the shoot Hermann — thank you, dear Hermann — had the car generally overhauled. Freshly painted and equipped with new windows, it came rattling to the allotment in southern Germany. And this Opel has really inspired me. The car is so small compared to today's sports cars.
Its frog eyes open by flipping a lever inside the car. It's all manual. You don't get that in any other vehicle. And there's no trunk. It's really the first car I've seen that doesn't have a trunk at all. In the Opel GT, the tank is where the trunk would be.
Climbing on the roof of the car
Even though the car is a real sweetheart, Katérina got to climb on the roof and Hermann was super cool about it. Of course, I'm always careful not to get scratches or dents on car photoshoots, but there are more picky car owners who don't allow so much crazy stuff.
I would also like to express my thanks to all of my team. First of all to dear Hermann, who suggested his Opel GT for my shoot. And very dear thanks also to makeup artist Kirsten Franz and my assistant Michael.
Browse by category